"

Hits like a huge dose of serotonin to the brain" - Aaron Mitta
— The Equinox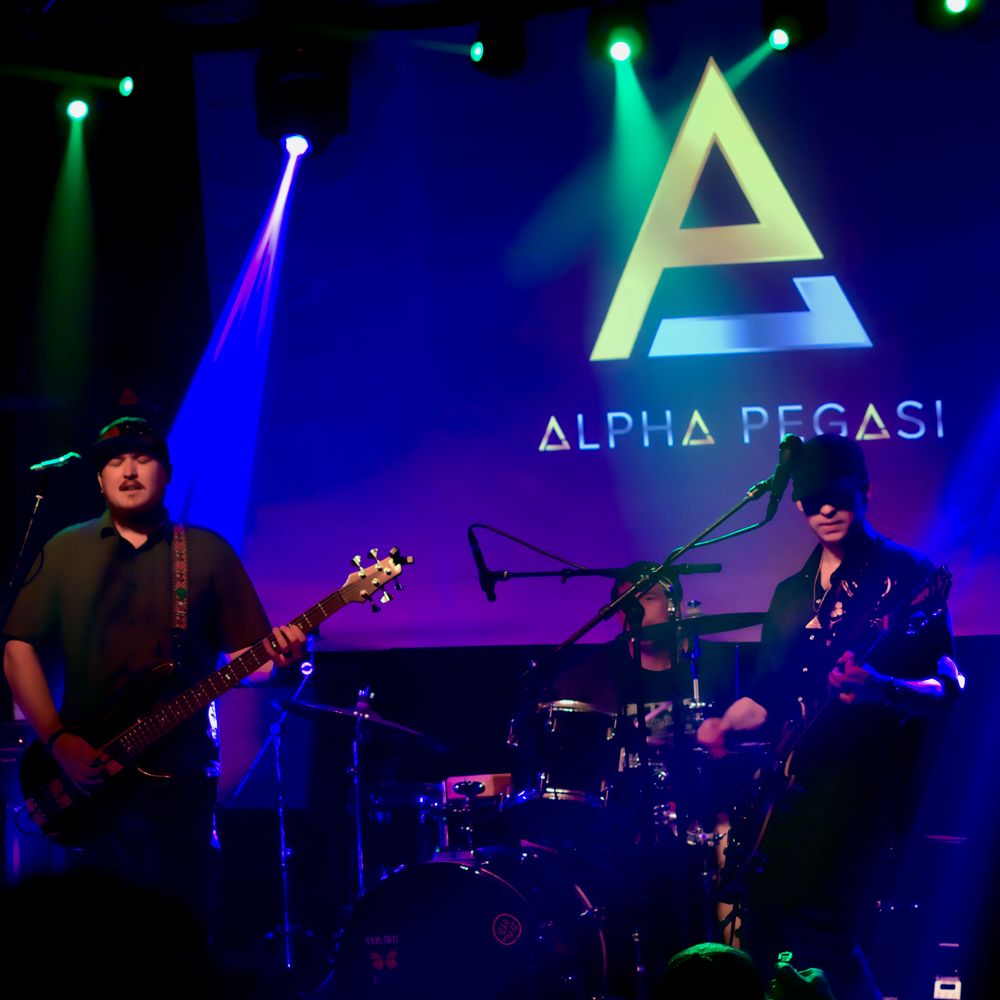 Guided by the 3 G's
Good times, Great music, and Giving back
Alpha Pegasi (peg-ah-see) seeks to create some of the best sounding, looking, and feeling music on the planet. As improvisation and ever-changing setlists are staples of all live shows, every performance is unique. The group's founder and leader Mitch Melodia uses a Kevin Parker to Gorillaz like approach in regularly playing all instruments on studio recordings. Outside the studio, Alpha Pegasi is at the core a 5 piece band that thrives off improvising, seeing the crowd dance and get down, and hearing the audience get loud. 
Great grooves and rock and roll are at the roots of the recipe for Alpha's tasty musical stew. Major influences include Tame Impala, Phish, Led Zeppelin, Daft Punk, Steely Dan, the Grateful Dead, Khruangbin,  Earth, Wind, and Fire, and the Allman Brothers Band. Although there are a wide range of styles and tastes found in Alpha Pegasi, there still remains a unique yet consistent flavor to the music: catchy and danceable grooves, hooks, and melodies mixed with strong musicianship. All these elements can be found on the steady stream of 9 new original singles that AP will be releasing beginning on  9/22/21. The band's first full length album is due out 9/22/22.
The Alpha Sound has been a long time in the making. Mitch has been making music for 20 years, having started on violin then gradually graduating to guitar, bass, vocals, and eventually drums. Upon coming to a crossroads of pursuing a professional career as a wiffleball player or musician, he chose the later. After over a decade of recording, playing shows, and performing at festivals with various bands throughout New England, Mitch moved out West and formed Alpha Pegasi.
The founding of AP also marked the founding of The 5ers Club. With Alpha Pegasi as the initial member, The 5ers Club is an organization of bands, musicians, artists, creatives, and businesses who agree to donate 5% of all of the profits we earn. Donations go to groups focused on helping improve the health of people and the planet. The current non-profit AP is donating to is The Sierra Club.
To help and give to these good people, visit https://www.sierraclub.org/ 
Photos
DEBUT SONG FROM THE DEBUT SHOW